Powerful Social Media Analytics
Intelligent and actionable social media analytics that empowers you to make data-driven decisions to increase engagement and ROI.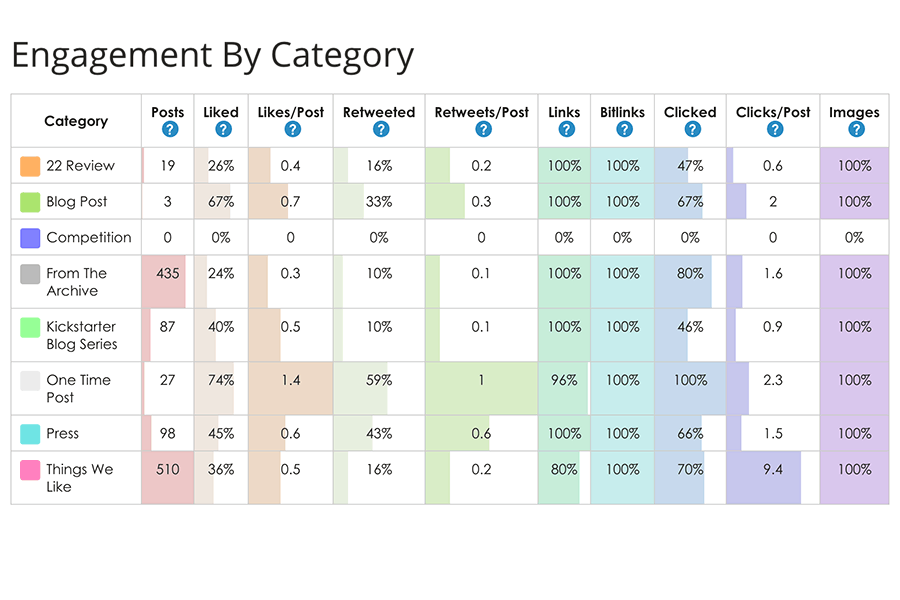 Learn what works
Compare the engagement between your content types, so you know what works best with your audience.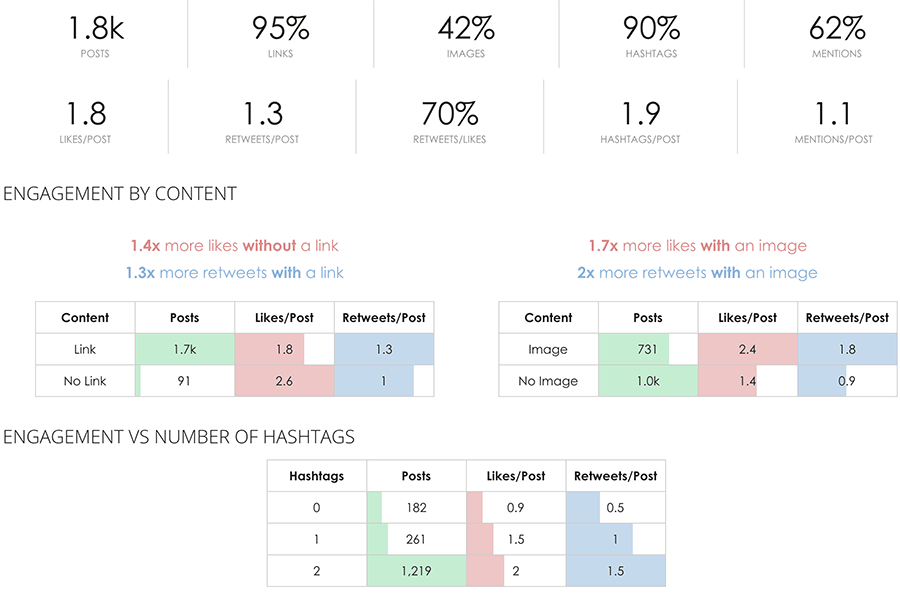 Analyze your social history
View your Facebook, and Instagram history. See how your engagement varies with images, links, and hashtags. Even for posts published BEFORE you started using SmarterQueue.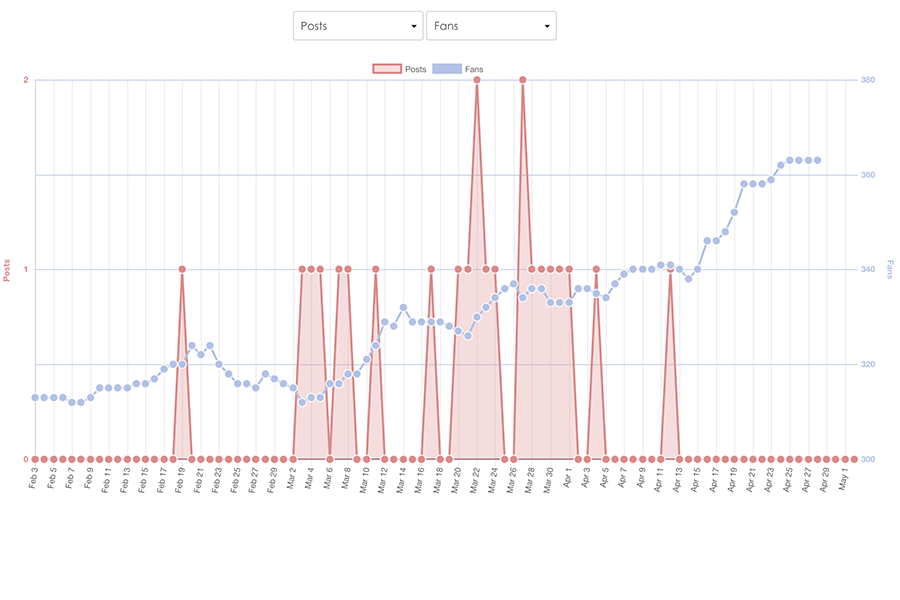 Interactive charts
Charts are vital for reporting to management, but also let you see how your audience grows as you post more often.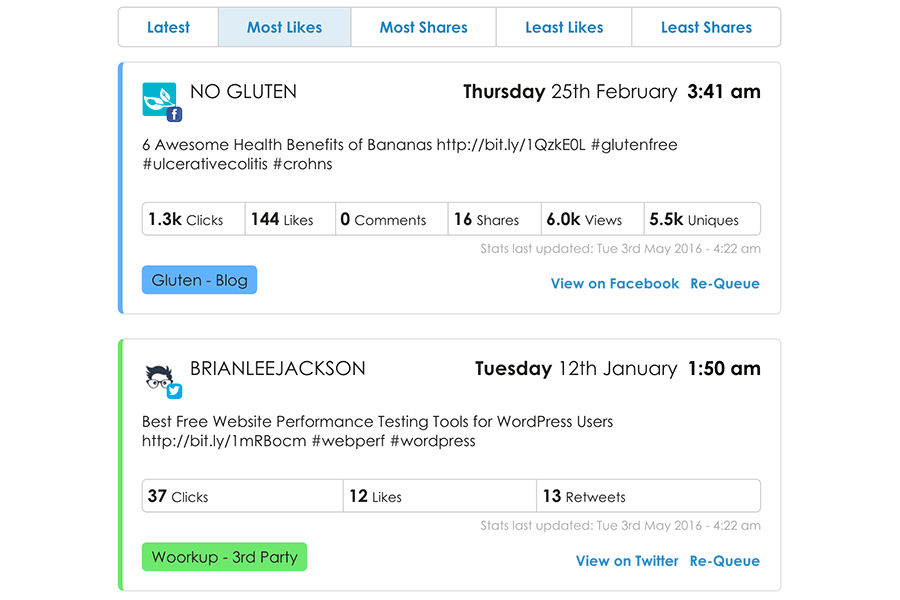 See your best-performing posts
Sort your past posts by likes, shares, or clicks, to see which posts your audience liked best, and easily re-queue them.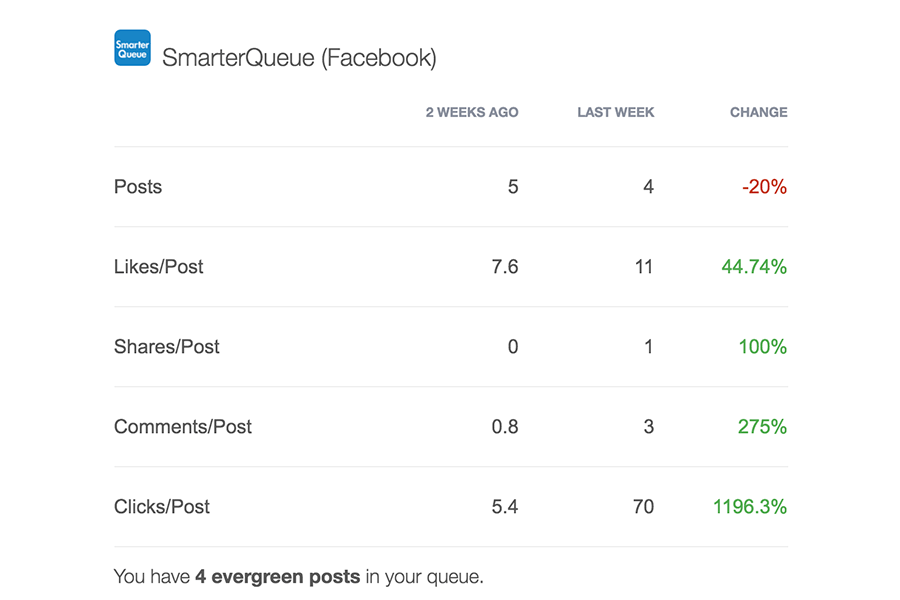 Weekly analytics digest
Get a weekly email with overviews of your social profiles, how much engagement your posts got, and how your audience has grown.
Want to see more examples of the Analytics features? Find out more
Save a whole working day
each week
from just
$4.99/month
Your trial includes a FREE onboarding call to help you get set up for success