Social Media Monitoring
Discover, monitor, and engage with the latest hashtags and mentions, with powerful search filters keeping you on top of social media like never before.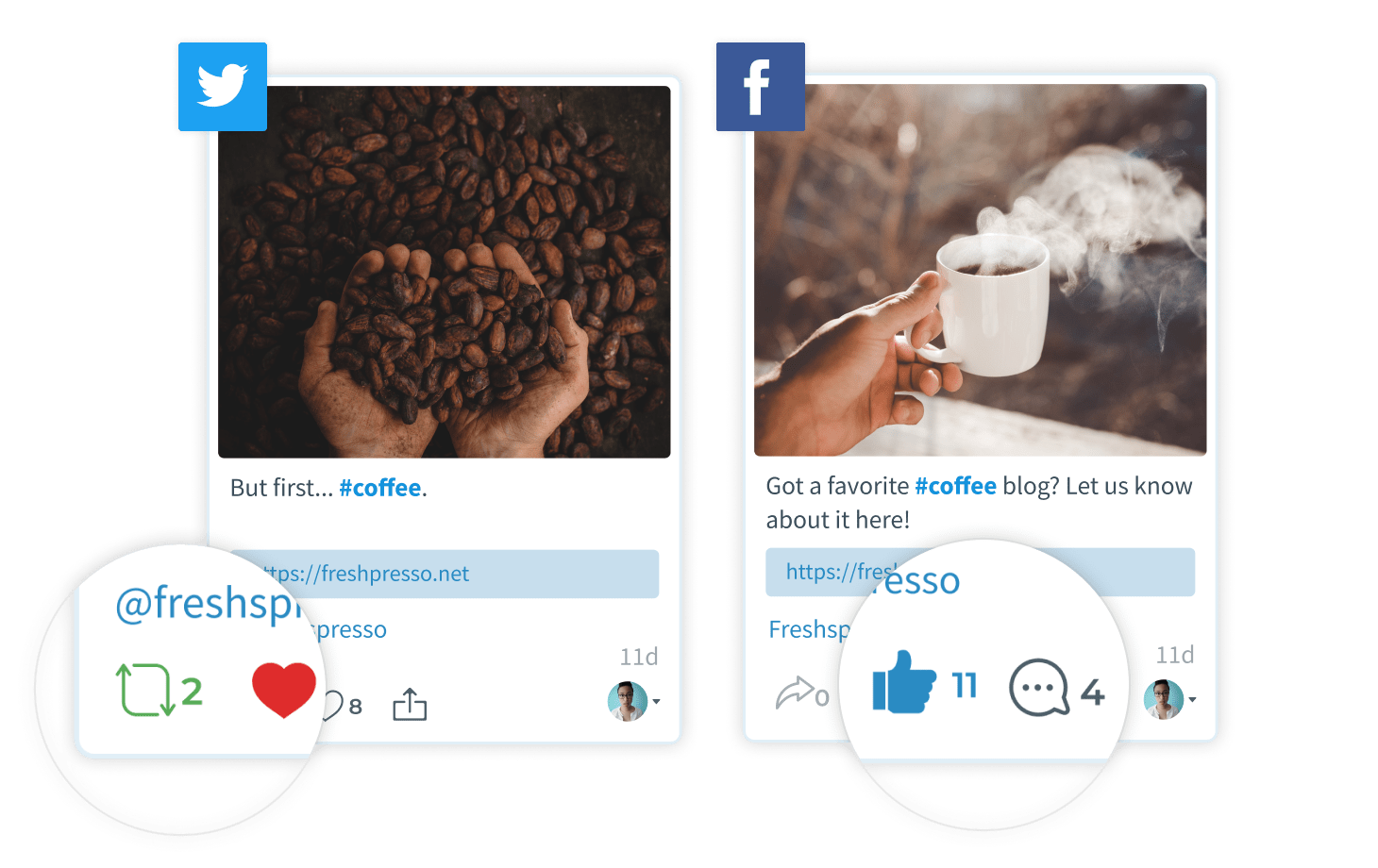 Like, comment, and retweet
Start conversations and make connections with influencers, followers, and leads by engaging with Tweets and Facebook posts.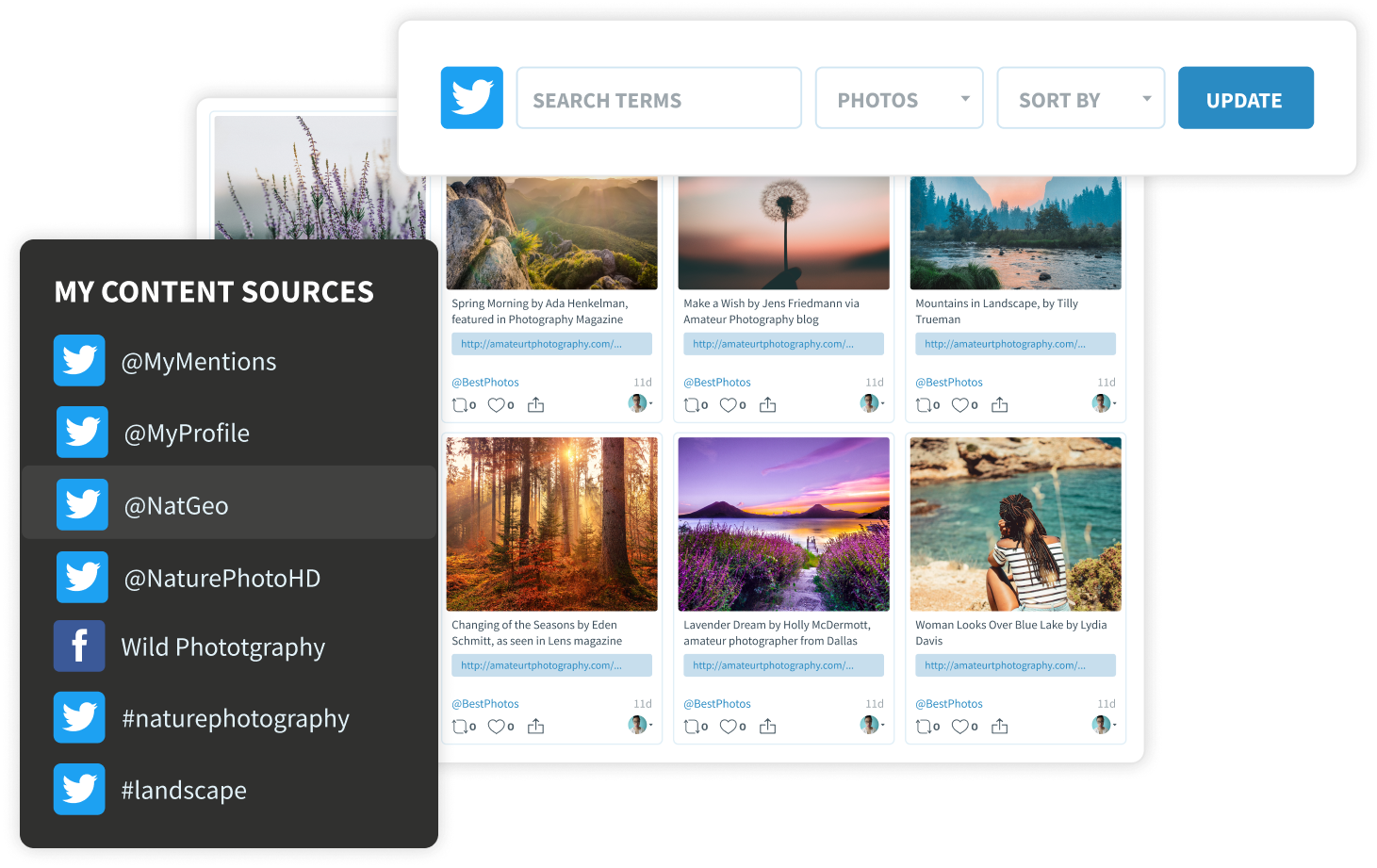 Monitor mentions, hashtags, keywords, and topics
See what people are saying about you and your industry. Save each search so you can monitor new content in one click.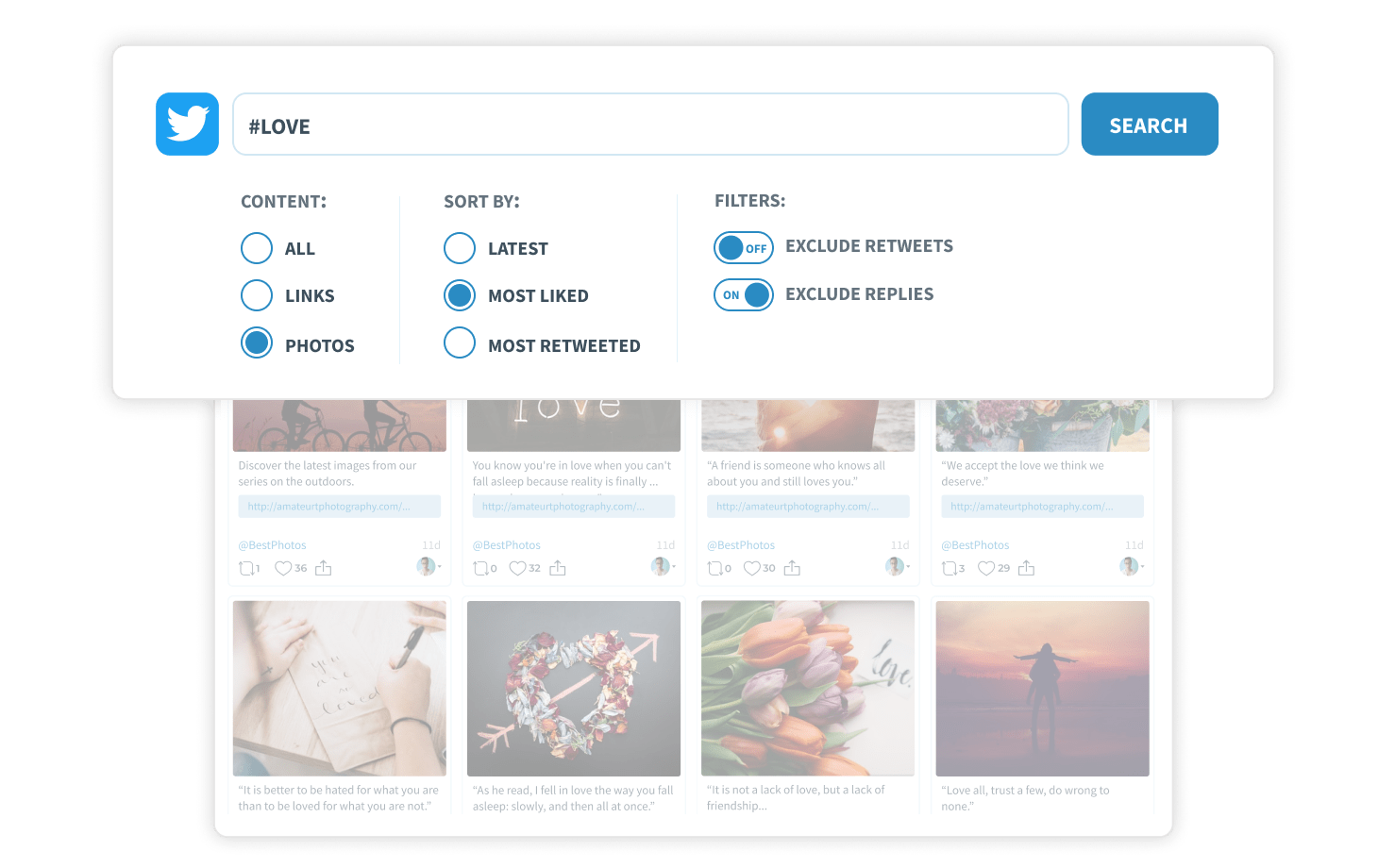 Smarter search filters
Cut through the noise and find the most relevant posts in seconds.
Add filters to search within profiles, show only links or photos, or exclude retweets and replies.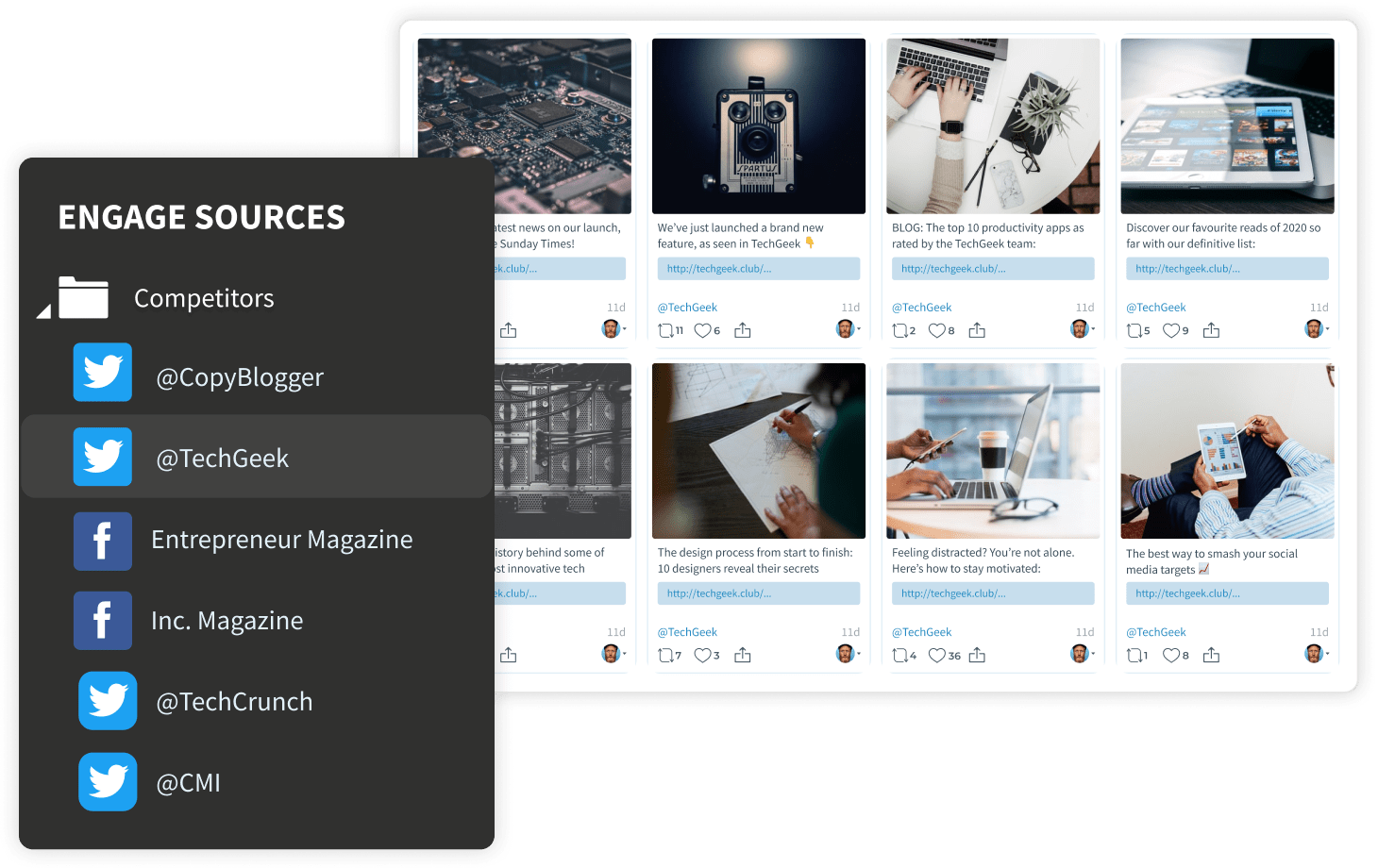 Gain a competitive edge
Monitor your competitors' brand mentions and latest posts, so you can gain inspiration and stay ahead of the game.
Save a whole working day
each week
from just
$4.99/month
Your trial includes a FREE onboarding call to help you get set up for success