Evergreen Recycling
Increase your reach and social media engagement by 10x with intelligent and powerful evergreen recycling.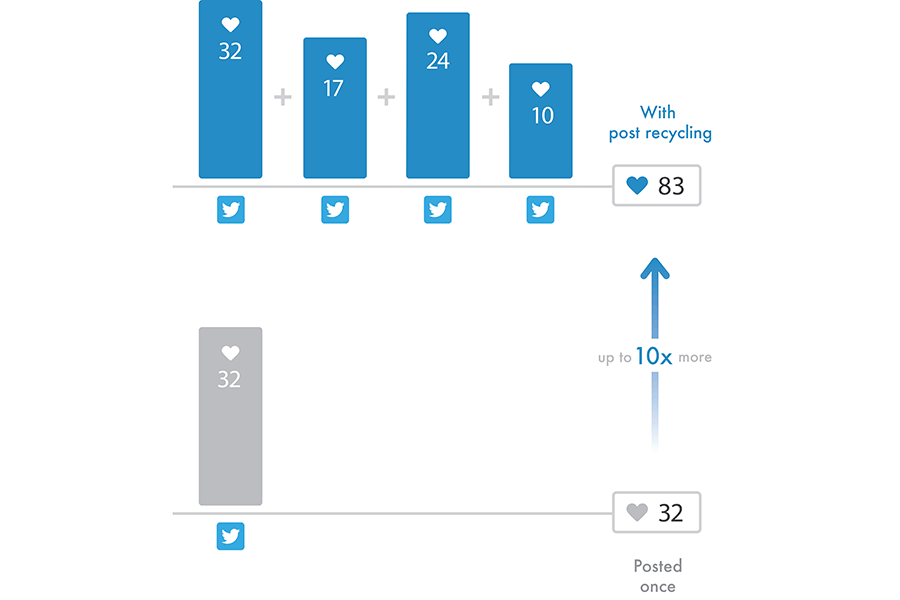 Get up to 10x more engagement
Each time you recycle a post, it will be seen by new parts of your audience. This means you can easily get up to 10x more likes and shares than posting just once.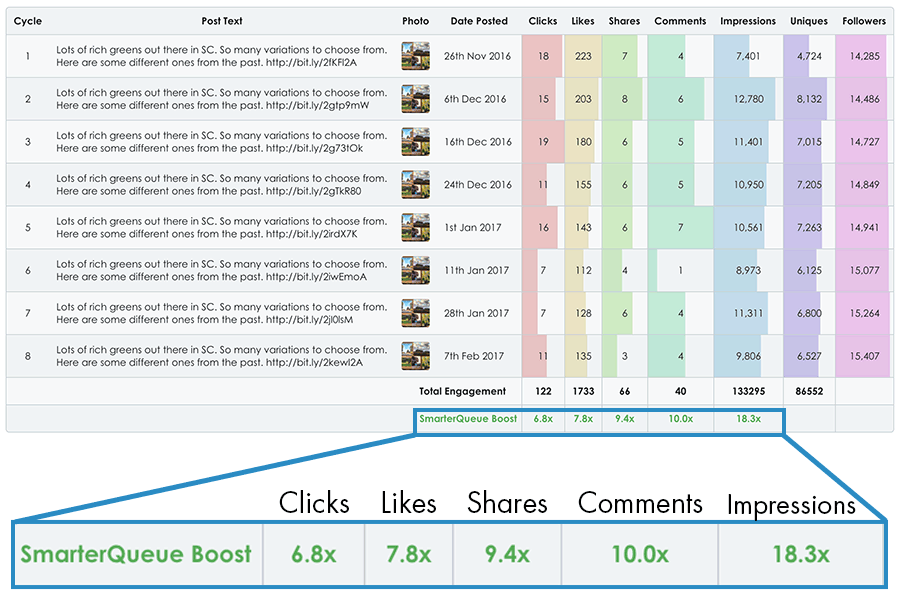 Don't settle for 5% reach
Normally, less than 5% of your audience will see your posts, and only if they're online soon after you post them. SmarterQueue can automatically recycle your evergreen content, for new audiences to see - resulting in more engagement.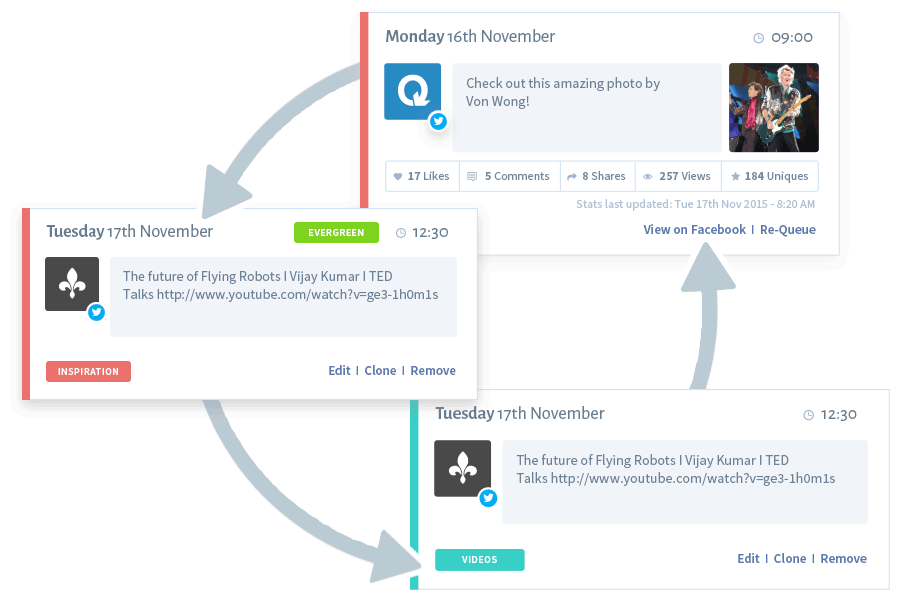 Never run out of posts
Gone are the days of manually re-scheduling your blog posts every week. Simply fill your Queue with evergreen content, and your posts will be recycled for as long as you want, so it never runs out.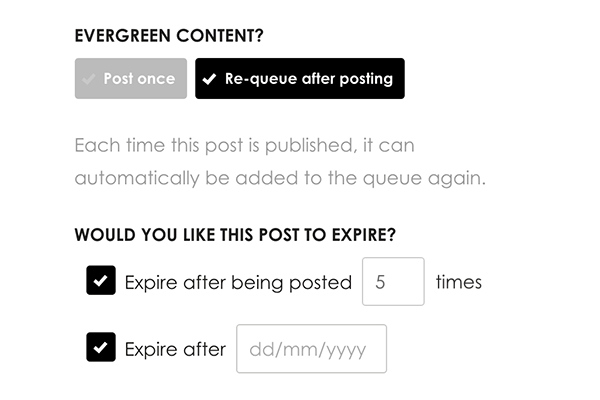 Full control
You can easily choose whether a post should be published just once, or recycled, and for how long. This means you can use Categories to organise your content calendar, without worrying about having to repeat every post.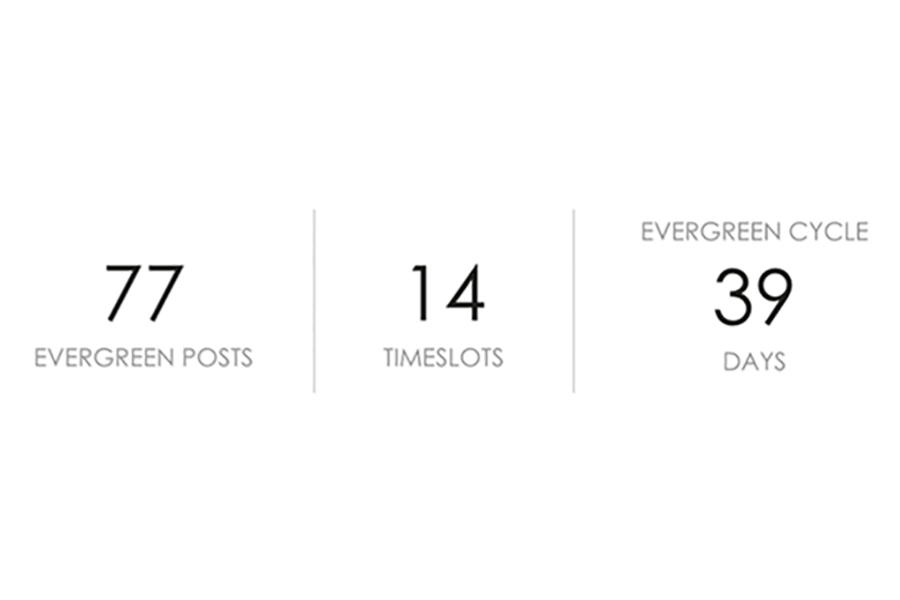 Control the time between repeats
We show you how many days it will take before your posts are repeated, so there are no surprises. Simply add more content, or change your posting times, to get the perfect recycle frequency for your audience.
Save a whole working day
each week
from just
$4.99/month
Your trial includes a FREE onboarding call to help you get set up for success